More than 70% of companies have already adopted the Agile approach, whether at the level of certain projects or more globally over all the departments of the company.
Agile enables an appropriate response to company needs for permanent responsiveness put into question encountering challenges to adapt to their environment (market competition, technological).
The INTM Group aims to help you succeed at your Agile transformation with an approach:
Align strategy based on business objectives of your company;
Bring assistance to your needs for innovation, new ideas and ways to approach business;
Create value and enable acceleration of time to market;
Centered on relationships and taking into account the organizational background and cultural challenges for affected populations.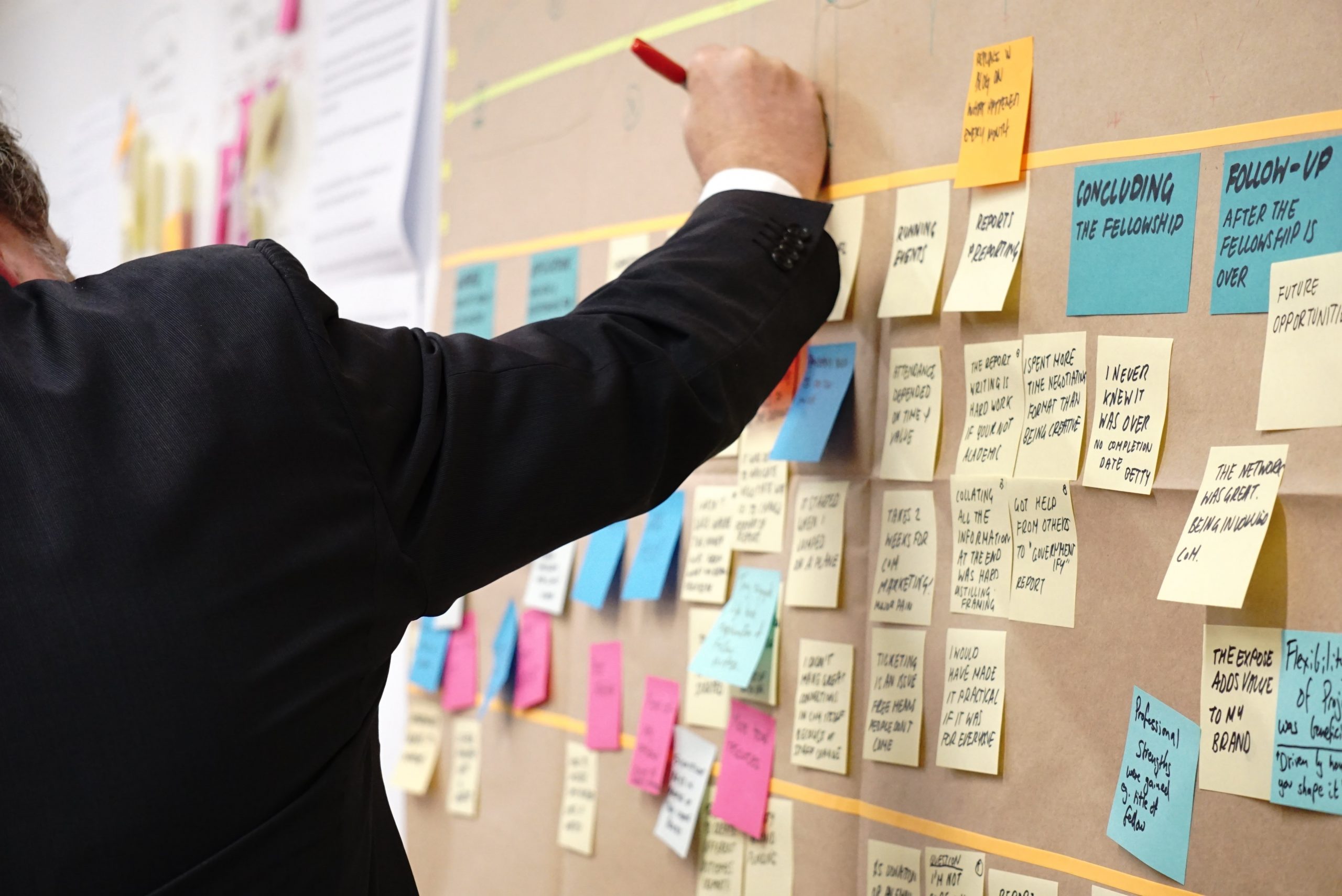 We provide a response adapted to your level of maturity in Agile, your company culture and the challenges of your organization, from setting up agility in its infancy to accelerating transformation and optimizing revenue in more mature models.
Our offer is provided at levels:
Strategical: Executive Coaching, innovation, optimization, generating business model, planning transformation, etc;
Organizational: Organizational coaching, assisting key actors, driving transformation;
Operational: Making available experts on short, medium or long durations.
The INTM Group assists you in the following subjects:
Audit and transformation: Audit of Agile maturity, Designing Agile operational model, Driving Agile transformation, Steering and tracking the Agile company;
Agility on a scale: Assisting in managing portfolio and Accelerating rhythm, Operational assistance/ Driving change, Training and Set up of Framework, Framing and planning transformation towards Agility on a Scale (SAFe, Less, Spotify, Nexus, etc.);
Providing operational resources to assist your project: Product Owner, Scrum master, Coach Agile, UX/UI Designer, SAFe Program consultant, Release Train Engineer, DevOps Architect etc.
For a Ministry: Training and assisting Product Owner, Scrum Masters and all stakeholders (business and technical) to agile practices and methods, assisting on the first sprints until team autonomy, then assisting on particular issues (UX, agile reporting, security, GDPR conformity, etc.)
For a company in the Energy sector: Assisting in adopting and changing the SAFe model for the "Client Experience" domain (training, assistance, coaching, advising, etc.). Coaching Feature Mapping and SAFe (Creating workshops, Architect Coaching Solution, Optimizing the method, assisting in preparing the first MCP SAFe train, Implementing the first MCP SAFe train, Improving on the MA SAFe functioning, continued Improvement).
For a transport company: Operational Agile Coaching: assisting two teams in Sales Division: Product Managers, Product Owners, Proxy Product Owners and Application Managers. Coordinating workshops and training on continued improvement, Agile rituals, Agility Audit. Organizing and coordinating Agile conferences for the IS Department.