The transformation to Service Centers
The INTM Group has developed strong expertise in supporting your service center transformations.
We share your transformation challenges by responding to all the structuring elements from start to finish. The Group offers a range of services to meet your organizational, business, functional and technical expectations over the entire life cycle of the Information System.
We cover the challenges of optimizing the load-cost ratio, monitoring and improving the quality of service, harmonizing the activities integrated into the new organization, and limiting legal constraints. The INTM Group has the capacity to carry out these transformations as well as the activities of the service center in your premises, in outsourcing in our premises in "StreetShore" mode, in Europe or Northern Africa as well as in "NearShore" mode.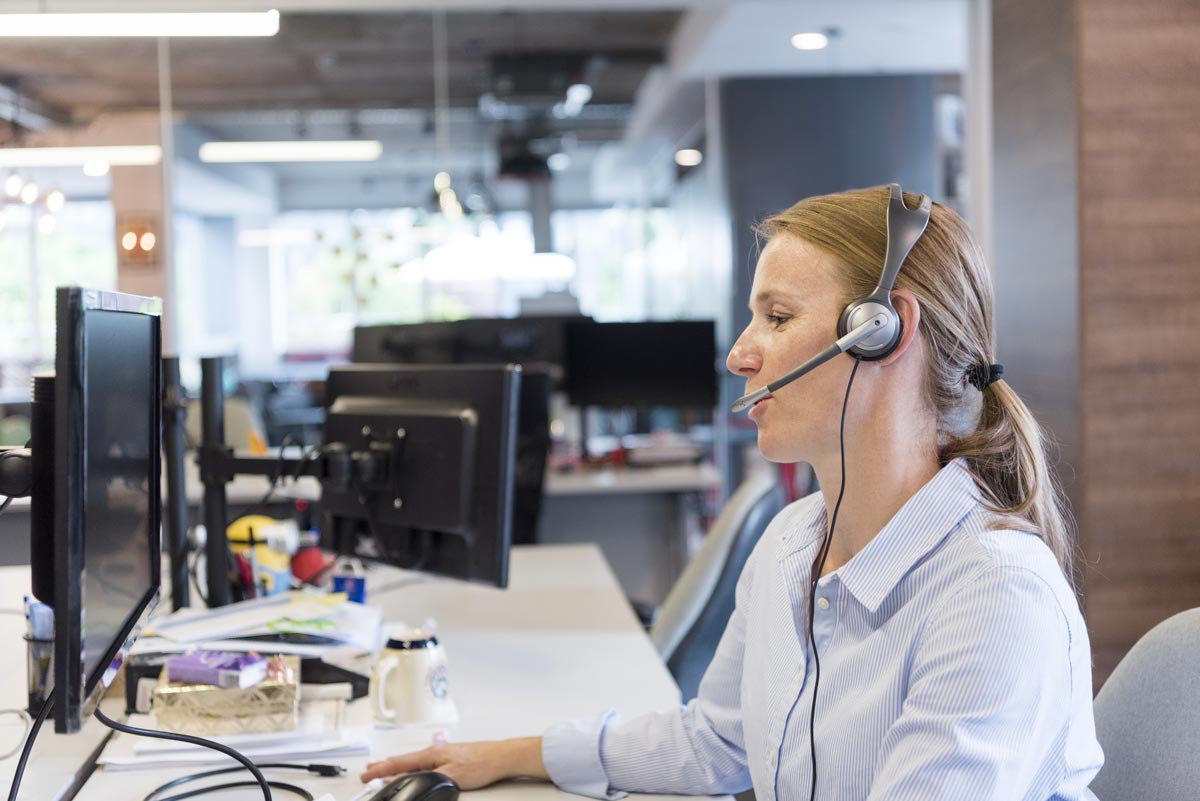 We have proven our expertise and excellence in the transformation into service centers by applying and following a controlled schedule including the associated change management.
SCOPING
>

RAMP-UP

>

TRANSITION

>

ROLLOUT

>

REVERSIBILITY

Nous accordons une haute importance aux points suivants :
Systematically reducing duplication effects

>

Cost reduction
Smooth processes and exchanges

>

Productivity improvement
Continuously improving operational efficiency

>

Creating added value
Standardizing and documenting procedures

>

Reducing hazards and increasing security
Within the IAM department, the Group has set up a nearshore service center in order to develop the entire service, from the transition phase to the reversibility phase, including its maintenance in operational conditions.
The INTM Group is assisting a major industrial company in the energy sector in the implementation of various outsourced service centers in secure sites covering a variety of activities.
Cloud and Infrastructure technical architecture.
Operational management of Infrastructure services.
Business IS management.
Scientific outsourcing of computer calculators.
The INTM Group supports a telephone operator in the implementation and realization of an N2 support outsourced in our premises on 3 environments:
N2 Network.
N2 Security.
N2 Cloud / Infrastructure.